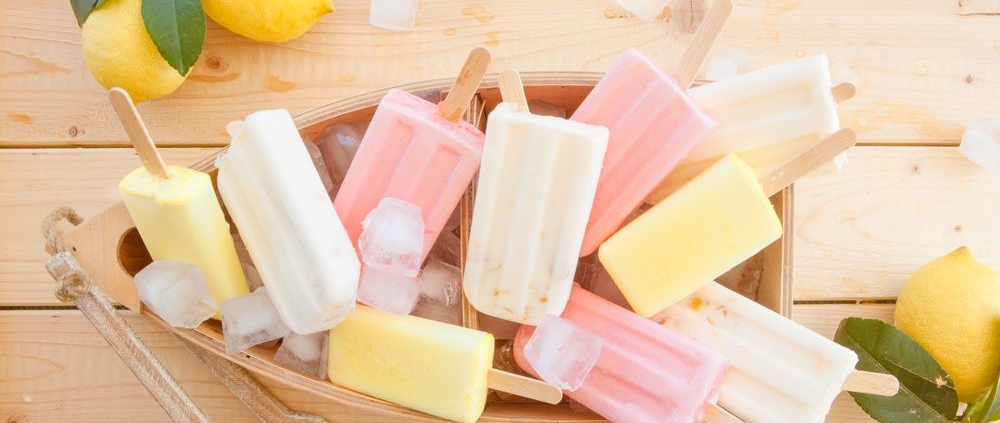 Whether you have recently decided to start eating healthy or are already doing so, this article on which healthy foods will trend in 2019 will interest you.
In 2018 we talked about chia, quinoa and the great benefits of avocado, while this year the trend will be to explore the flavours of the Pacific, include healthy fats in our diet and eat all the ice cream we want without any remorse, because it is healthy! Ready? Then take note, because we are about to reveal the latest in healthy food.
Dare to experience the flavours of the Pacific
If you are one of those people who likes to try new things and eats everything, congratulations! Because this year, the trend is to experiment with flavours from the Pacific.
Dried shrimp, Philippine pork sausage or exotic fruits such as guava, mango or passion fruit will star in recipes this 2019. You'll also hear about yaca, a fruit that acts as a substitute for meat and is used in many vegan dishes such as pulled pork. Or "monk's fruit " which is used as a sweetener.
Say goodbye to everyday tastes. Be daring and introduce these new products into your daily life and take a break from always eating the same old thing.
Probiotic products have been in fashion for a couple of years now and everything suggests that they will continue to be popular in 2019.
Yoghurt, granola, oatmeal, energy bars or nut butter are products rich in probiotics. In other words, they help our intestinal flora to function better. In addition, they improve the absorption of nutrients and are essential for keeping the immune system in shape. That's why they should be part of your diet.
Yes, even if it sounds unbelievable, there are good fats. Coconut butter, ghee (a typical Indian butter) or vegan coffee drinks are fats that complement our diet. So, lose your fear of fats and introduce them into your daily meals, as they will help your body function properly.
If you don't know how to differentiate between good and bad fats, we invite you to read our article explaining the differences.
This is the best news we could ever get. We're going to be able to eat as much ice cream as we want all summer without worrying about the extra pounds! How is that possible? Because the latest in healthy food is vegan ice cream, much healthier than traditional ice cream, made from avocado, tahini, coconut water or hummus. Slightly strange flavours, but we are sure they taste glorious.
If you still haven't dared to add algae to your diet, this is the year to do so, because seaweed will continue to trend during 2019. We'll also find new types of algae and recipes such as seaweed butter or noodles.
Seaweed is considered the fifth flavour in the kitchen after salty, sweet, sour and bitter. Furthermore, it has many health benefits.
Are you willing to try these new products in your diet? You know what they say, adapt or perish! The important thing is to try new things and add different products to your diet, so you don't get bored.
However, if you prefer more traditional cuisine, don't miss the chance to try Mallorca's tasty local products during your next Samsara Healthy Holidays:

https://www.samsarahealthyholidays.com/wp-content/uploads/2019/01/Helados.jpg
667
1000
Edelmira Oses
https://www.samsarahealthyholidays.com/wp-content/uploads/2018/05/logotipo_samsara.svg
Edelmira Oses
2019-01-23 09:47:54
2019-04-30 15:17:27
Healthy foods that will set the trend in 2019