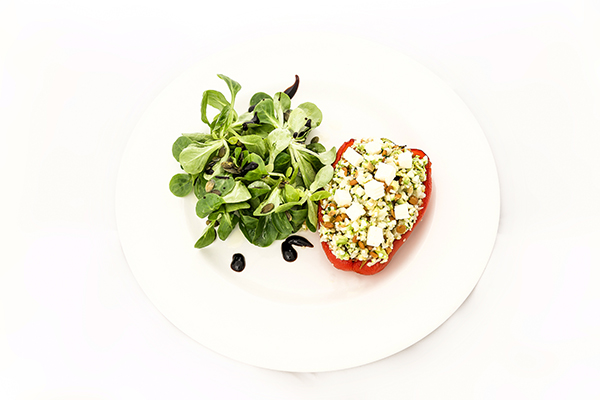 What happens inside your body when you decide to have a snack and choose a bag of potato crisps instead of an apple? Are these high-calorie, nutrient-poor whims, termed fast food, really that bad for you? Or is it only when we overindulge?
Experts have clear answers to these questions. Their reply to the first is that it encourages obesity and increases triglycerides, sugar and cholesterol levels in the blood. Even though saturated fats also increase cholesterol levels, you need to consume a much higher amount of them, than trans fats which are found in junk food – it only takes one gram of trans fatty acids to increase cholesterol levels, whereas it would require amounts of more than 10 grams of saturated fats to do so. That's why junk food, including pastries and other bakery wares, ready-made foods, snacks and fried foods, is so harmful to your body, even in small amounts.
Furthermore, being the type of product requiring no work in the kitchen, except perhaps needing to be heated up, we turn to it more frequently than we should because we don't have to waste any time in getting it prepared. The outcome of this being, the more junk food we consume, the more our eating routines and preferences change. This in turn results in a metabolic alteration which causes us to put on weight even when our calorie intake is reduced. This is why fast food is so dangerous
Healthy food
By contrast, healthy food is an insurance against obesity and disease. The good news is that to fight junk food you only need to replace it with healthy food. The World Health Organization (WHO) has warned that in Europe we will face a gigantic obesity crisis by 2030 if we do not change our eating habits due to the increased presence of junk food not only in fast food restaurants, but also in our homes.
But why resort to this type of food when at your fingertips you have a great selection of healthy provisions, rich in essential nutrients and vitamins and which will assist weight loss? In Mallorca you will find local, island-grown products which are ideal for slimming on holiday.
When you get home from your slimming holiday in Spain, it is a good idea to keep these tips in mind when you go shopping:
A good quantity of raw food: According to specialists, the best way to ensure that we are following a diet based on healthy food is to have one of our two main meals a day uncooked and the other cooked. That's why when you are in the supermarket you'll have to buy things you can eat raw – vegetables and greens – as well as those you want to cook.
Plating techniques: If we were to divide a plate into four sections, two quarters should be vegetables and greens, one quarter protein (meat, fish, eggs, vegetables…) and another quarter carbohydrate such as pasta, rice or bread. That would be a good healthy meal, so our shopping list must follow the same idea and keep the same proportions.
Read the label: Reading the labels of supermarket products while doing our shopping is a habit that can benefit us enormously. It helps us when choosing products low in refined sugars, trans fats and salt.
If you would like to know more about the healthy products grown in Mallorca and ideal for a wholesome diet, download our article 'Local products you must include in your diet':
https://www.samsarahealthyholidays.com/wp-content/uploads/2018/05/180315_GardenMenu-25.jpg
400
600
Samsara_Zink
https://www.samsarahealthyholidays.com/wp-content/uploads/2018/05/logotipo_samsara.svg
Samsara_Zink
2018-05-28 08:26:26
2020-02-25 13:35:58
Healthy food VS Fast food, why should junk food be avoided to maintain a healthy diet?