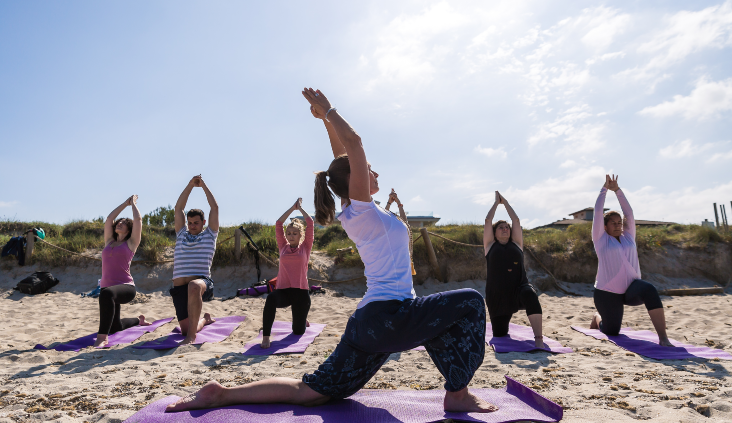 Doctors, nutritionists, physiotherapists, psychologists… Health professionals regardless of their field are convinced that exercise is beneficial, insisting that in conjunction with a balanced diet, it is the best means for leading a long and healthy life. The truth is, doing exercise is the best way to prevent cardiovascular diseases, diabetes, high blood pressure, osteoporosis… but are all forms of exercise equally beneficial for our body, regardless of our age?
Specialists believe that sport should be adapted to each stage of life, so that we can choose the ones most appropriate for our age group. Nevertheless, the recommended length of time does not vary: 150 minutes a week, which can be reduced to 75 minutes for very intense forms of exercise such as spinning, and ideally, an additional 20 minutes per day for stretching through which we improve blood circulation, prevent muscle weakening and we help shape our body and improve its overall performance.
Up to the age of 35
At this stage, the ideal is to maintain muscle mass while keeping the muscles flexible. The first we can achieve by doing any type of sport, from running to bodybuilding to fitness, spinning and a long list of others. At this phase in life, we can cope with almost any kind of exercise. If you are out of shape, it will only take a few sessions for your body to adapt. As for flexibility, Pilates, yoga or any specific exercise that looks to reinforce muscle and joint suppleness are all good ideas.
Between 35 and 65
During this period, we start to lose bone density, and if we don't exercise, the loss of muscle mass accelerates. Similarly, we need to work harder to retain flexibility. However, intense exercise such as in the earlier stage, is not required. Therefore, the perfect sports are swimming, any type of dancing, aquagym and even cycling, preferably of moderate intensity.
Stretching is now even more important and dedicate some time too to sports such as yoga or Pilates, through which we keep active and give our body a good workout without putting too much strain on it.
Ages 65 and above
The goal now is to strengthen our body as much as possible to not only feel better but also to prevent falls owing to fragile muscles and bones. That is why it is ideal to include exercises aimed at preserving bone and muscle mass, as well as flexibility, and adapting them to the perfect intensity suitable for our age. Exercise types meeting these requirements and which are able to be perfectly adapted to our rhythm are dancing, tai-chi, yoga, brisk walking, low or medium intensity cycling and swimming, which also reduces any impact on our joints.
If you would like to know more about healthy living, download our FREE TEST 'Do you have a good level of well-being?:
https://www.samsarahealthyholidays.com/wp-content/uploads/2018/06/captura-de-pantalla.png
490
732
Samsara_Zink
https://www.samsarahealthyholidays.com/wp-content/uploads/2018/05/logotipo_samsara.svg
Samsara_Zink
2018-06-06 09:15:52
2020-02-26 11:05:58
Sports for all ages: A type of sport for every age group